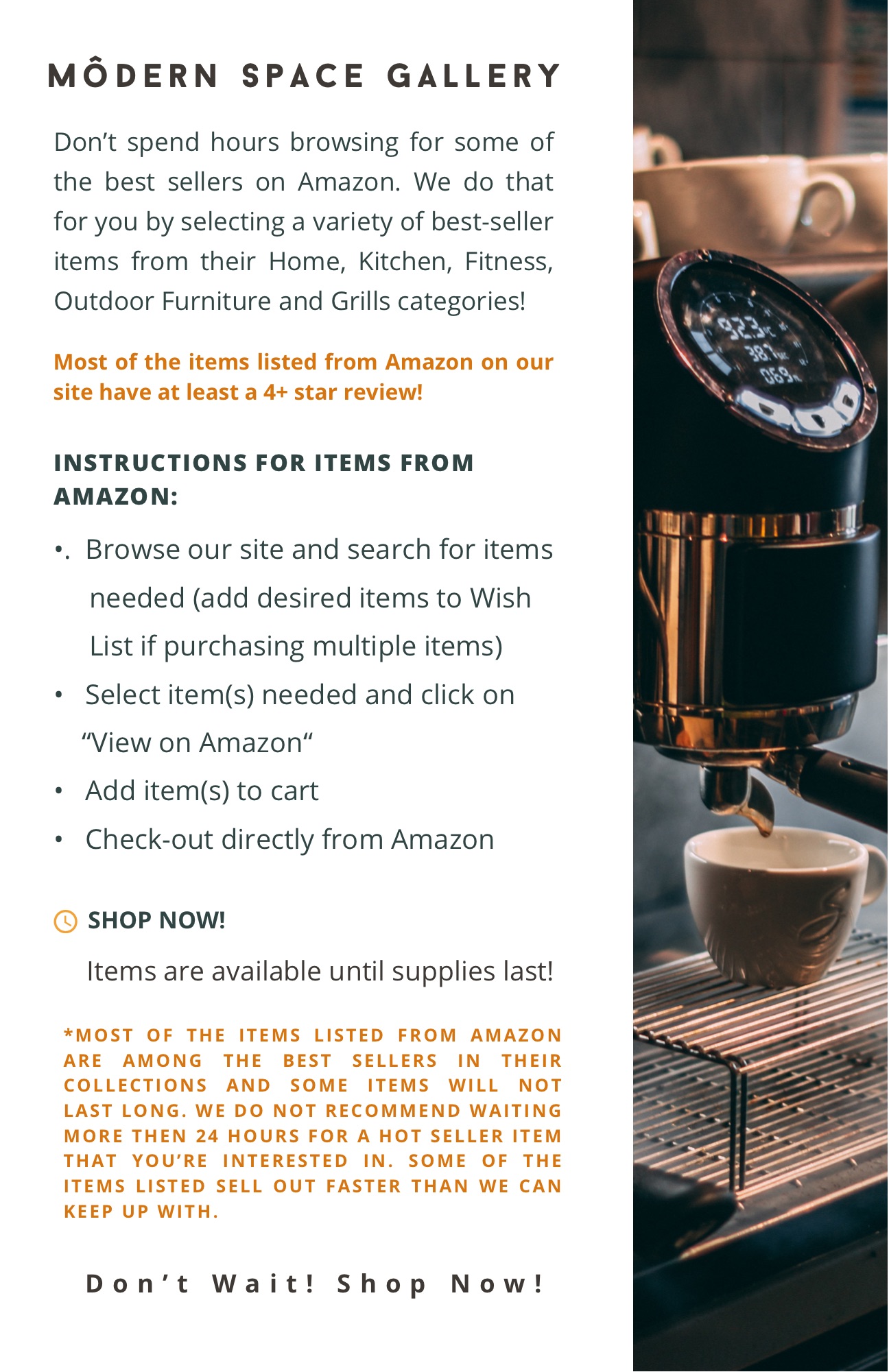 Shopping with us...
At Môdern Space Gallery, we help you find some top-rated and bestseller items from selected collections on Amazon. Most of the item recommendations that we make have a 4+ stars rating and include items from the following categories: Beds & Mattresses, Kitchen Countertop Appliances, Cookware, Dinnerware, Kitchenware, Indoor & Outdoor Furniture, Fire Pits, Indoor & Outdoor Grills, Exercise Equipment, and more!
Our Kitchen Collection has been a favorite for many as we offer a variety of items. Whether you're looking for a new dinnerware set, coffee maker, air fryer, dutch oven, slow cooker, knife block set, ice maker, cookware set, blender, toaster oven, toasters, etc...we have many top-rated items listed as recommendations!
Be sure to visit the Kitchen Collection!
Kitchen Collection
Some of the items from this collection...